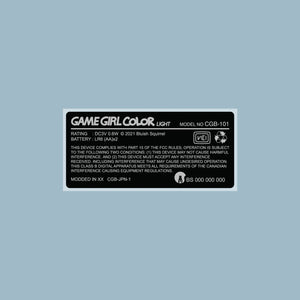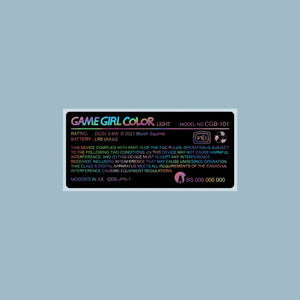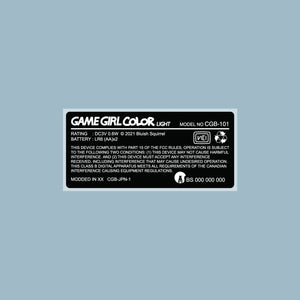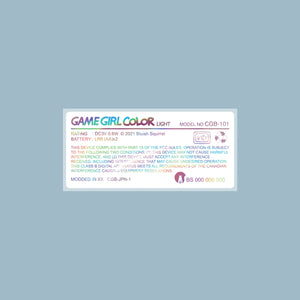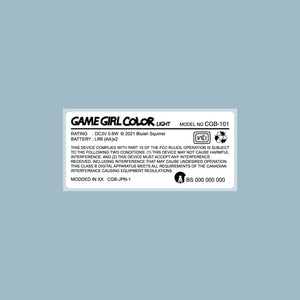 Game Girl Color Light Back Sticker Label
Label comes with unique serial number.
MODDED IN section will correspond to the country the order came from.
Model number and "Light" text will stay as is, unless bought together with a lens; in which case, it will be changed to match the lens.
For any other changes, please use a Custom Game Boy Color Label listing.
Please note, that due to differences in displays, the actual color of the product may be slightly different.